2412 ratings, 596 reviews
14 Days Faculty Development Program on
Innovative Teaching Strategies and Tools in the Digital Age
Date: August 28 Onwards
Time: 06:00 PM to 07:00 PM
Registration Fee: 1000 INR + Applicable GST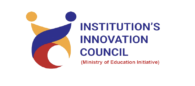 In Collaboration:
MoE's Institution Innovation Council,
Gulzar Group of Institute's Ludhiana (Punjab)
Introducing a Well-Designed Roadmap: In just 14 days, you can completely up-skill and learn almost everything it takes to match the Transforming Teaching and Learning Trends. This comprehensive FDP will guide you through a series of Modules, each accompanied by Assignments and Assessments. These certifications for each module will lead you step by step from the Basics to becoming masters in your field.
Pedagogical techniques for making an interactive classroom

Producing interactive course/lessons with easy to use free and open online tools

Creating your students' paced courses.

Creating Live Polls, Quizzes and Q&A

Embedding Web page along with presentation

Using free tools to make your presentations more engaging

Collaborate, Create, share and manage documents.

Make your classes interactive, Sending e-mails to the groups.

Conduct tests and examination safely

Create quiz, generate class reports and send scores and certificates to students

Represent ideas and concepts through mind mapping

Write easily by giving commands freely without any errors

MS Powerpoint, MS Word, MS Excel

Poster or Brochure Designing

Google Classroom,

Zoom and Google Meet
Focused Audience:
This FDP is going to be immensely beneficial to faculty of all levels and in different disciplines.
Mode of Delivery:
Resource Persons will deliver lectures in interactive mode and conduct hands-on sessions in workshop mode through Zoom Video Conferencing platform.
Confirmation of Participation: On receipt of registration, participants will be sent confirmation of their participation through email. The participation for this program is limited. Apply early to avoid disappointment
Learning Outcome Test: A short learning outcome test will be conducted after the session to revise what is learned. Certificates will be shared to participants attending both session and test.
Upgrade your technology enabled teaching skills with Scrollwell
Enhance teaching skills with Scrollwell's 14-day Faculty Development Program. Explore innovative strategies and tools for effective digital-age education. Embrace technology-enabled teaching to create engaging learning experiences. Elevate your instruction, inspire learners, and lead with confidence into the future of education.

Roshan is an experienced Graphic designer, Skilled in Business Planning, Microsoft Word, Microsoft PowerPoint, Microsoft Office, and Social Media Marketing and an ace automobile engineer, and MBA at National Institute of Technology, Jalandhar and created Scrollwell.
Impacted `9500+ Teachers and students and young professionals through my work over the past 1 year in classroom boot camps and online courses. has consulted various schools, organisations and companies for education related services from span geographies in India